(TheBRHM.com) Let's talk a little country music, shall we? It's not a genre that I've taken the deepest dive into but there are some true gems there—as with any genre of music.
What I dig the most about country is the storytelling. I love a good story and country music has a way of telling a familiar story in different way.
Mind you, many of the best stories are sad as hell, these are still entertaining stories, folks.
Let's look at five country classics that get your toes tapping and maybe even get you belting out the hook.
Dolly Parton – Jolene (1973)
While not Dolly's most known song, it is one of her most known tunes and also the one that really, really slaps.
This song has a beat to it where it's mildly upbeat for a pretty sad tune. In "Jolene", Parton acknowledges that the competition for her man is beautiful and that she can't compete.
As a result, she pleads with Jolene not to take him from her. It's not a complex song lyrically or from the instrumentals but it is an enjoyable, memorable track.
What ties "Jolene" together and made it a hit was Dolly herself. Her singing made this song but also when this song was released and she performed it live it's like "Damn Dolly, you can't handle Jolene?"
Dolly in the 1970s wasn't a garden variety Southern lady, she had a superstar, big stage, big lights look to her. In her late-20s when she released this track, she was attractive and the blueprint for future women stars in country music as far as stage presence.
Now, I don't know who Jolene was—I'm from the South and have only met one Jolene, folks—but I can say with confidence that she was no Dolly Parton.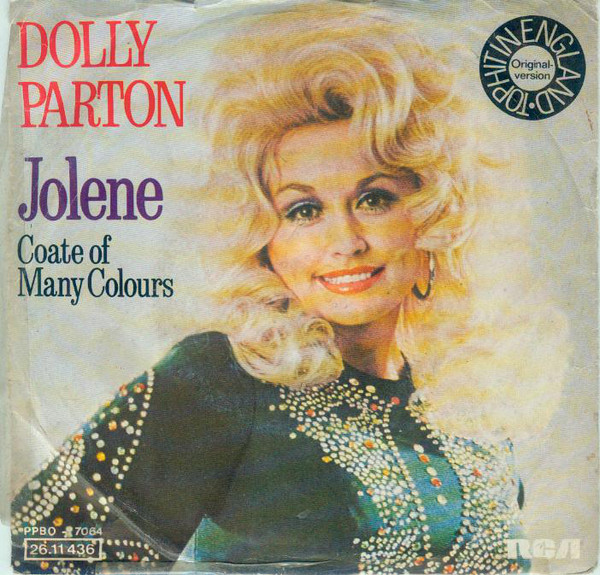 Garth Brooks – Thunder Rolls (1991)
This Garth Brooks hit holds a strong top five spot in my favorite country songs. "Thunder Rolls" might not be in the top three but it's not dropping out of the top five arena.
When it's this song's turn in a playlist or on Pandora, I'm singing it. It's similar to "Jolene" in complexity but it's even sadder and darker.
That's actually the deceptive thing about "Jolene" in that the beat is actually really upbeat.
It's a song that sound like it's meant to make you dance. There's none of that here with "Thunder Rolls".
If anything, this is a drink some bourbon and smoke a few cigs track. It doesn't slap like "Jolene" or our next entry but it's such a great song.
On top that, this song about a husband who returns home from tryst has two versions.
The well-known version was edited because the original version was seen as too violent for radio play.
It simply ends with the wife being aware that her man has been cheating.
My favorite version is the full original version which ends with the wife shooting her husband and a lengthy build to the climax.
Both versions are good but I suggest the full version if you can find it on YouTube.
Alan Jackson – Chattahoochee (1993)
Changing the mood significantly, "Chattahoochee" is an extremely upbeat, fun song by Jackson.
The thing to point out about Alan Jackson is that the early 90s was a hot streak for this guy. He was putting out great tunes such as "Midnight in Montgomery", "Tonight I Climbed the Wall", and "She's Got the Rhythm (And I've Got the Blues)".
"Chattahoochee" is one of my favorites and was a staple on shows like The Bobby T Show here for a few years after its release. It's just a fun tune about looking back on the good, memorable times of your youth.
What made it a hit is that Jackson didn't tie it in with the challenges, responsibilities, and trials of actual adulthood. You know, once you get past that early-20s period and sh** gets real.
That keeps the song timeless—maybe a bit dated by today's musical approaches in multiple genres—and upbeat. As a said, this track was the mood changer of this list.
Well, unless you're up there in age and this "Chattahoochee" makes you wistful. Even then, Jackson was in his early-30s when he dropped this track. He wasn't exactly young but not exactly old.
"Fairly seasoned" would be pretty accurate. Even in your early-30s, you can look back and think "Those were great times!" as by your 30s you're handling more stuff and might not get the opportunities to just enjoy life.
That time you could spend enjoying it is probably better spent resting and recovering from responsibilities. This one is definitely a relatable tune.
Johnny Cash – Cocaine Blues (1968)
Originally written by T.J Arnall in 1944, many folk music, bluegrass, and country names have tackled this song such as Woody Guthrie, Merle Haggard, Hank Williams III, George Thorogood and The Destroyers, and Johnny Cash.
It's Johnny Cash's version that is the best known but I wouldn't say it's the absolute best version. I like the film of grittiness of a young Hank Williams III's version and faster "is this even still a country song" version of George Thorogood and The Destroyers.
However, Cash's version is that sweet spot between telling a "what are you in for" prison intro and something that is just peak 60s country music.
He had this gravelly voice when singing that made him sound a decade and change older than he actually was—late-30s at the time—and delivered this story about a man who hit some nose candy, shot his woman, and went on the run.
It was an outlaw standard that had its roots in Southern folklore but also happened more often than you'd think—if you replace cocaine with any abusable substance in some instances.
"Cocaine Blues" was the perfect song for performing before prisoners at Folsom. It also helps that this was more in the rockabilly vein of country, so it was more uproarious and had a bounce to it that I really love.
Actually, "Jolene" has that country bounce at the bottom that I love as well from the drums and bass section as does our final entry here. For a song dealing three dark subjects—murder, spousal abuse, and drug abuse—it's upbeat as hell and my all-time favorite country song.
Charlie Daniels – The Devil Went Down to Georgia (1978)
Oh boy, here we go. Yes, a lot of these songs very "Country 101" tunes that most fans have heard and some non-fans have possibly heard but "The Devil Went Down to Georgia" is a song that slaps.
It's not a downer song, it's an upbeat country epic. Well, you could say it's an upbeat epic because it could just as easily be applied to hard rock or blues music because of the folkloric edge of challenging The Devil to a musical contest.
Deals with The Devil have been a staple of music since the 1920s with the myths involving blues legend Robert Johnson giving up soul for musical talent and dying at 27 and so on.
Unlike some of Johnson's songs that had a dark approach to them, Daniels' song ends on a victorious note with Johnny winning The Devil's golden fiddle.
What he did with it, I'm not sure because a fiddle made of solid gold doesn't seem playable or too heavy to hold while playing.
That aside, this tune has everything I like in a song instrumentally: it's fast, it has a bounce to it from the drums and bass, the guitars aren't too fast and overwhelming, and someone gets to show off—in this case, Daniels' and his fiddling.
Lyrically, I love songs involving the supernatural, fantasy, or the occult. This was safely in supernatural territory and became a hit.
The sequel "The Devil Comes Back to Georgia" is also worth a listen and continues the story from the original song's ending featuring Johnny offering a rematch.
Staff Writer; M. Swift
This talented writer is also a podcast host, and comic book fan who loves all things old school. One may also find him on Twitter at; metalswift.