(TheBRHM.com) Let's look at an underappreciated metal lead singer from days past that I really think need some shine. This time we're looking at Guy Speranza of New York band Riot—now known as Riot V. While he passed in 2003, Speranza handled the band's vocal duties from their formation in 1975 until 1981.
Guy Speranza: A Flash in Hard Rock and Heavy Metal
In that time, Guy Speranza headed up three albums which really established the Riot's sound heading into the 1980s—which I'd say was the band's strongest period. Little is known about Speranza as after the singer left the band, he would become an exterminator.
It's not even known if he just sang in local bands while living in Florida or anything. Honestly, he fell off the face of Earth after 1981. To me, he's one the greatest "What if's" in metal history because he showed some impressive vocals for the short period he was in the scene.
Let's look at how he contributed to Riot's first three songs and how the band progressed around the tandem of him and late co-founder and guitarist Mark Reale.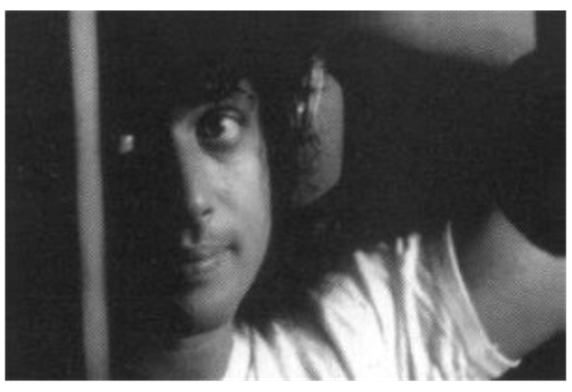 Riot – Rock City
Released in 1977, Rock City was Riot's debut and delivered some old school but weird hard rock. This is one of those instances where "weird" isn't bad at all. While the hard rock direction dominates the sound here, Rock City definitely has some early speed metal in there. This isn't hard rock in the vein of fellow 1970s rock titans Foreigner, ELO, Kiss, or Alice Cooper.
We're talking more in the vein of Uriah Heep and Rainbow. Rock City was heavier than most hard rock out at the time and depending on the track, it had a faster pace before you got into songs that were just faster than most hard rock out at the time.
I tend to use Judas Priest a lot as an example when explaining a band's sound as Priest runs the gamut of speeds and atmosphere. Rock City is similar to Rocka Rolla. It's a hard rock debut but there's a bit of metal in there. The thing here is that the album's direction is too steeped in the kind of 70s hard rock that features tracks "for the chicks" meaning it can only be so hard.
Finally, this album along with the follow up were lost gems for years because Riot only released and promoted it heavily in Japan. When bands that were just starting out toured Japan, it hooked on to that market as fans in the country were big on anything new or different from the local offerings.
A similar thing is going on in the West with K-Pop. After some years when those bands were no longer metal monsters or not getting love at home, Japan always welcomes them. This was basically the turnaround for Canadian band Anvil in the documentary Anvil! The Story of Anvil.
As for the Guy Speranza effect, he had the perfect voice for New York-grown hard rock in the 1970s. It's no surprise that this album rides as a rocking pace similar to other rock albums out at the time. That's the thing about Rock City: it's a great album but it's not exactly groundbreaking or fresh at all. I will say that it lives up to the name on the tin.
Standout Tracks: Warrior**, Overdrive**, Tokyo Rose
Narita
Two years later, we got Narita with Speranza and Reale leading the charge. This isn't going to be the longest dive into an album as Narita was basically Rock City II. It's another hard rock trip but there's more metal in the album. I will say that it's a bit slower than Rock City but it has a track that really stands out as a piece of speed metal history.
Everyone pretty much continued what was started with 1977's Rock City only it seems like the band is going somewhere creatively. As if the whole sound was going in a heavier direction. Consistency is a trademark of Riot and for most of their releases—excluding 2002's Through the Storm—with Speranza's vocal performance being particularly strong here.
However, I feel that Speranza's singing is strongest in his final release with the band and the following album. As an aside, I love that the dopest track on the album closes out the whole thing. "Road Racin'" is definitely a song to check out if you want to hear some strong, pre-80s speed metal.
Standout Tracks: 49er, Born to be Wild (Steppenwolf cover), Road Racin'**
The Last Hurrah: 1981's Fire Down Under
Now we're looking at my favorite album of the Guy Speranza era: Fire Down Under. This album doesn't play around, folks. It marks Riot becoming a full-on metal act and one of the pioneering acts of U.S power metal. It has some heft to it but the main thing here is the energy and speed of Riot on this release.
This is really where the "What if" element of Guy Speranza comes in because his performance is amazing. So much so that it really makes you wonder how big Speranza could've become and where Riot would've gone had he stuck around—at least until after the hiccup and follow-up Restless Breed.
I'd say it sounds more like a street-level version of Thin Lizzy's Thunder and Lightning only with a little more gas and fire to it. In the same way that Thunder and Lightning was a great ending for Thin Lizzy and Phil Lynott's time with the band, Fire Down Under is a strong swansong for Speranza.
Standout Track: Swords and Tequila**, Fire Down Under**, Outlaw*, Run for Your Life**
Staff Writer; M. Swift
This talented writer is also a podcast host, and comic book fan who loves all things old school. One may also find him on Twitter at; metalswift.