(TheBRHM.com) We've discussed two previous Bad Brains albums over on ThyBlackMan via 1983's Rico for Light and 1986's I Against I. This time we're getting into the band's last release of the decade in Quickness.
Released in 1989, Quickness continues in the same vein as I Against I with some hardcore punk and alternative metal tunes existing alongside a few reggae songs. It's also an album that is faster than I Against I tempo-wise.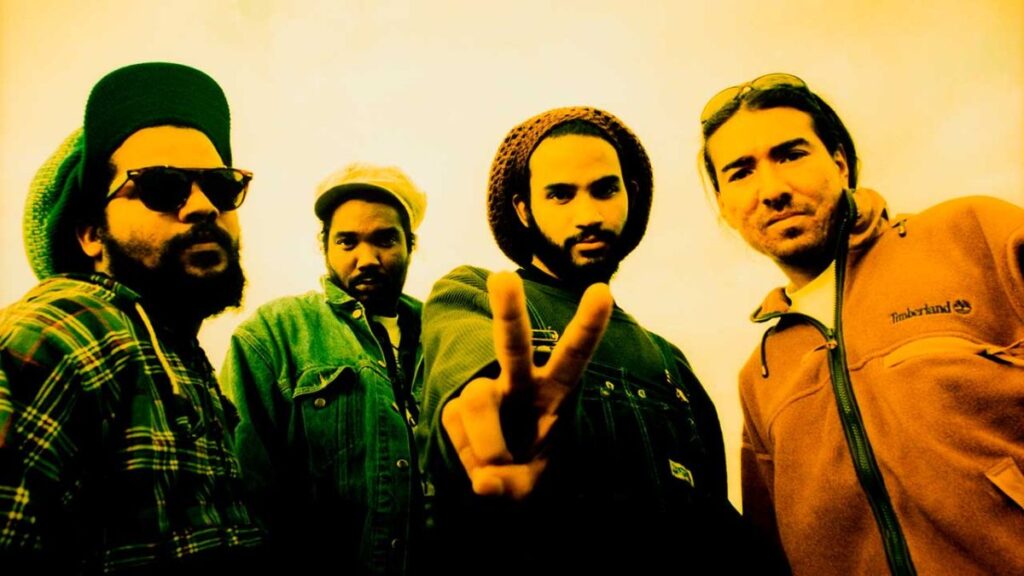 Let's dive into it on this Black Rock Review!
Bad Brains – Quickness A-Side
On the A-side we have six tunes and it's a pretty strong lineup of songs. Carrying this side of the album are energetic tunes "Soul Craft", "The Messengers", "With The Quickness", and the very problematic "Don't Blow Bubbles".
Also on this side are the songs "Voyage Into Oblivion" and "Gene Machine/Don't Bother Me".
The side closer is a great song on first listen when you're just taking in the sound. It's speedy and a bit aggressive and directly up my alley. Once you take in the homophobic lyrics—in the midst of an overall enjoyable album—the song becomes a blemish.
It sucks because just the sound of Don't Blow Bubbles is awesome. It's has an overall vibe that makes it one of the strongest songs on the album. Not to be overlooked is Journey Into Infinity. It doesn't have the same approach as the listed tracks but it's a song that you'll vibe to than rock out.
The must-listen song on this side is a tie between "Soul Craft" and "With The Quickness".
Standout Tracks: Soul Craft, The Messengers, and With The Quickness
B-Side
We have another six tracks on the flip side with "Sheba", "Yout' Juice", "No Conditions", "Silent Tears", "The Prophet's Eye", and "Endtro". This side of the album isn't as strong as the A-side overall.
It does have the same balance of rock and reggae but there's just something about this side where it's still solid but it doesn't grip the listen. I'd say this is the side you'll end up vibing to, really.
Actually, it could be a case of burn out because whenever I go through this album, the A-side just wipes me out. You want an album with a lot of great songs from top to bottom but Bad Brains' energetic style can hit you with an acute case of music exhaustion.
That isn't to say that the A-side carried the album. Tracks such as "Sheba", "Yout' Juice", "No Conditions" and "Silent Tears" are all songs that could've had a place on that side of the album.
It's also important to note that in the days when the album sides was just how albums were split up, the B-side usually wasn't the strongest side. I'd say this is also an issue of song placement. If some of these songs were shifted around, you'd be looking at a flawless release.
Of the songs on this side, I'll give it to "No Conditions" as the star with "Sheba" being the runner up. The reggae offerings on the B-side are also better than the ones on the A-side with "Yout' Juice" being the better of the two here.
Standout Tracks: Sheba, Yout' Juice, No Conditions
Black Rock Verdict
As a total album, Quickness isn't a bad album at all. It sits firmly in "strong album" territory. It gives you straight up Bad Brains as they continue to polish their own sound.
The reggae on Quickness is what you'd expect if you checked out the first three Bad Brains albums or even just the previous album I Against I. As a matter of fact, it would be safe to say this is I Against I: Part 2.
Where this album differs from that one is in the stronger thrash metal infusion in the rock songs. These songs sound less like the hardcore punk roots of the band and more like faster funk metal or funky thrash metal.
While I enjoyed the first two hardcore punk/reggae albums, it's the late 80s and early 90s albums that really do it for me with Bad Brains. The main thing with this album is the song placement.
This same collection of songs could've been arranged differently and would result in a very different album. At least it would result in a better listen throughout.
With all of that aside, this album should be looked at as a major step in the band's sound. Every band grapples with the question of modernizing their sound. Sometimes they choose to polish their sound further while sticking close to what brought them to the dance.
At other times—and this is particularly tricky—they go for a sound somewhat outside of their core sound. Both approaches have had their successes as well as varying drawbacks. Bad Brains opted to polish their approach by dipping their brand of hardcore punk in metal.
It's a sound that worked in the previous album and it works here. I Against I, Quickness, and the soon to be reviewed Rise all featured a sound that kept the band fresh alongside thrash metal, crossover, and funk metal of the late 80s-early 90s.
All of that aside, there are good-to-great songs throughout with no weak tunes. Quickness is strongly recommended.
Staff Writer; James Swift, Jr.
This talented writer is also a podcast host, and comic book fan who loves all things old school. One may also find him on Twitter at; metalswift.