(TheBRHM.com) Motorhead was one of the longest-running metal bands with a run spanning from 1975 until 2015 when lead singer, bassist, and founder Lemmy Kilmister passed.
The band was established after Lemmy left space rock pioneers Hawkwind. "Motorhead", a song that appears as B-side single to "Kings of Speed" was the last song Lemmy wrote for the band.
One of the pillars of classic heavy metal alongside bands such as Judas Priest, Black Sabbath, and Iron Maiden, Motorhead was one of those acts that had a massive hand in the formation of the genre throughout the 70s and 80s.
Of many contributions to metal, one of its far-reaching contributions is to speed metal which would eventually mutate in thrash metal and power metal.
We're taking a break from the Judas Priest "Best of the Decade" series with Motorhead's best of the 1970s starting from the strongest to the weakest album. It's a four-album job so let's get to it!
Motorhead – Overkill (1979)
Released two years after the band's self-titled debut, Overkill comes in very crunchy and fast. By the late 1970s, it wasn't unusual to hear some speedy rock songs as Judas Priest, Riot, Black Sabbath, Deep Purple, Thin Lizzy, and Queen have all dropped some speed limit-breaking heat.
However, Motorhead was an entirely different beast with their playing. They weren't as fast as metal would become in just three to four years but the power trio still rocked an overwhelming tempo.
Overkill is the best example of that from their 70s work as it's the closest thing to what we'd get to their 80s work where the speedier songs would become more abundant.
With Overkill, the boys step far away from Lemmy's roots with Hawkwind with a punkish approach to metal and create what is essentially the beginner's guide to extreme metal.
Standout Tracks: Overkill***, Stay Clean, Capricorn*, No Class*, Tear Ya Down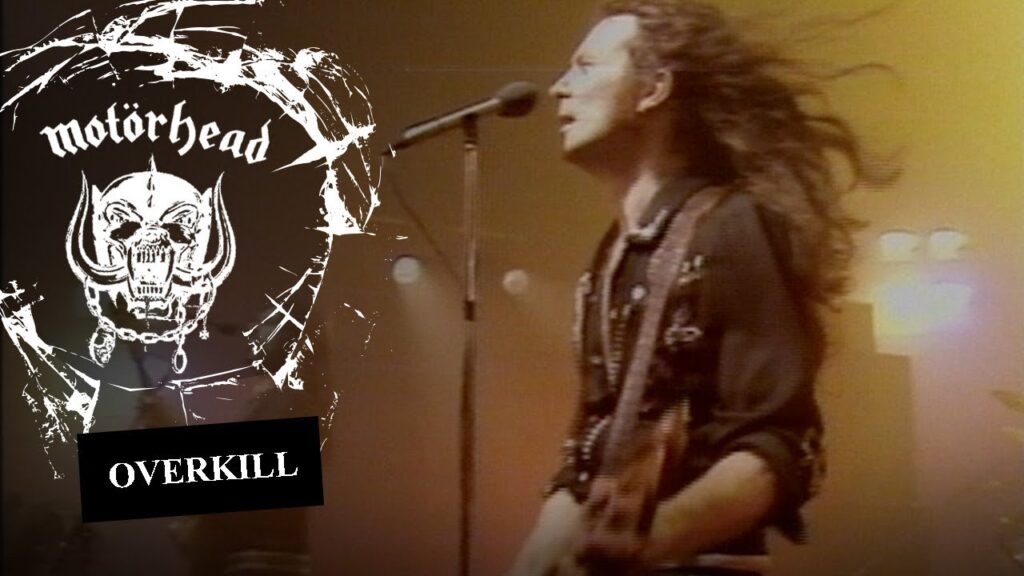 Bomber (1979)
A disclaimer about Motorhead before we dive into this beast: a lot of songs can sound similar and from album to album, they'll sound similar within a particular decade.
As things reach the 90s and 00s, the band's production became cleaner while in the 70s it was raw to match the sound. Also, the 1979 trio of albums were all recorded months from each other.
With that said, Bomber is basically Overkill II. I'm not making "essential" rules for metal and being a metalhead but Overkill and Bomber are kind of a tandem listen.
Bomber keeps up the street-lethal, raw approach of Overkill from lyrical content to tempo. This is a Dodge Challenger of an album with a number of awesome tracks including the title track and the heavy, mid-tempo "Sweet Revenge" which drips with resentment.
Standout Tracks: Dead Men Tell No Tales, Sweet Revenge***, Sharpshooter*, Stone Dead Forever, All the Aces**, Bomber***
Motorhead (1977)
While the self-titled debut wasn't Overkill or Bomber, it's still a really good album and tops our fourth and final release. What's funny about that is that most of the next entry's tracks make up this album.
Technically, both this and On Parole are on par with each other but as I've mentioned with Judas Priest's Killing Machine and British Steel, sometimes a different track listing with the same songs can really make album pop. Even if there are two albums that share around 95-percent of the tracks.
Motorhead still has crumbs of the psychedelic rock/space rock influence of Lemmy's previous band but there's a much heavier feel to the Hawkwind covers. The album as a whole is particularly heavy and the production—while not top notch for the late 70s—really add to it.
What I also dig about this album is that we have the roots of some great stuff with punk rock from the period mixing with metal which was still in infancy.
It's not exactly up there with Overkill and Bomber in giving us unfiltered Motorhead awesomeness but this is still album to enjoy.
Standout Tracks: Motorhead (Hawkwind cover), Vibrator*, Iron Horse/Born to Lose***, White Line Fever**, Keep Us on the Road*, The Watcher (Hawkwind cover)
On Parole (1979)
This was definitely the weakest album of the four. It's somewhat like Motorhead in that features an odd number of covers for an album with less than ten tracks.
Where it differs is that it just doesn't flow as well as the above albums. Plus, we have one more cover than the self-titled album.
There is an interesting story with this album in that it was the original debut release. However, the band's first label option—United Artists Records—panned it.
This resulted in Motorhead being released on Chiswick, a record store that pretty much released all of the pre-Overkill releases.  Most of the original songs here would find their way to future albums such as the self-titled debut where most the album is identical.
When Motorhead began to get a following, United Artists released On Parole. It's actually odd to even include On Parole since the superior version is above but it was a release in the 1970s.
Standout Tracks: Motorhead (Hawkwind cover), Vibrator*, Iron Horse/Born to Lose***, The Watcher (Hawkwind cover)
Drop in next time as we get into the epic 80s run of these metal pioneers.
Staff Writer; M. Swift
This talented writer is also a podcast host, and comic book fan who loves all things old school. One may also find him on Twitter at; metalswift.