(TheBRHM.com) We're diving into the band Skunk Anansie headed up lead singer and guitarist Skin (Deborah Anne Dyer). Established London in 1994, the band called it quits in 2001 before reforming in 2008.
In 1999, the band dropped its third album Post Orgasmic Chill. This is the album that turned me on to the band and prompted me look into the first two albums as well as Skin's solo stuff.
An Intro to Skin
As I've mentioned multiple times: I'm big on singers and Skin has a powerful voice. Along with Cass on bass, Ace on the axe, and Mark Richardson on drums, Skin was a band to check out.
A lack of traction and radio play in the U.S meant that you had to really be an audiophile seeking new tunes if you were an American listener.
Born August 3, 1967 in the Brixton section of London she grew up in a "strict Jamaican" family. Her early brushes with music came via her grandfather's basement nightclub.
While she was inspired by other music, originally, she wanted to go a more classical route and play the piano. This part of her history always interested me because that seems to be a key part in the roots of a lot of pioneering Black musicians in rock.
Many have classical or traditional training whether it was via music lessons or in the choir but the path they take is rock. That background adds to a different sound to whatever instrument.
In Skin's case, it was these vocals that could sound soulful even when the song itself is less praise and celebratory and more rebellious and aggressive. Post-Skunk, she embarked on a solo career and also began DJing electric dance music (EDM).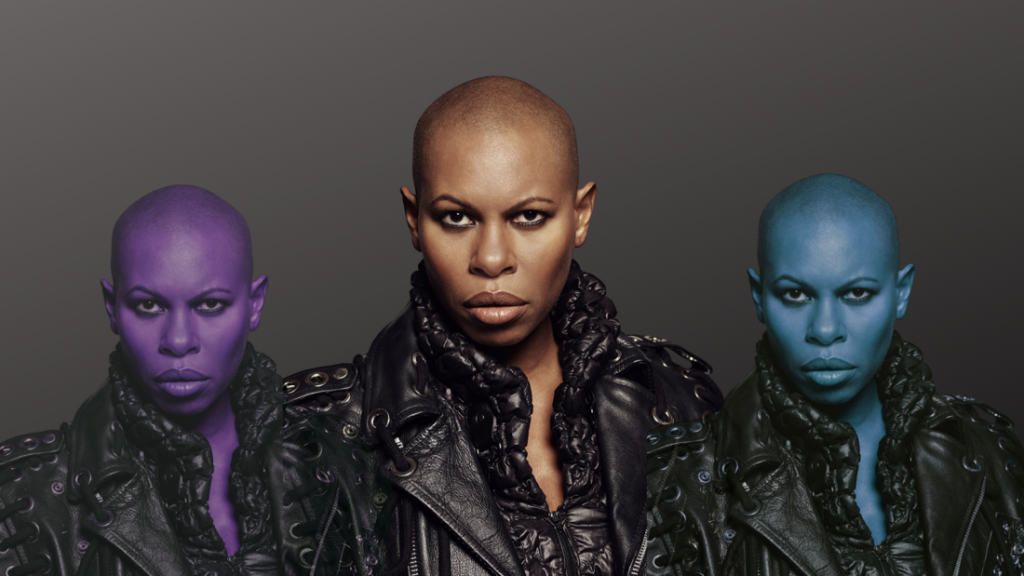 Skin's Voice
One thing to point out about Skunk Anansie is that in listening to their 90s trifecta of albums in 2021, you might realize that the overall sound is very 90s. It doesn't sound dated but you know it came from the 90s.
There were several bands from that period that had a sound similar to Skunk's. They might have taken the more aggressive parts or they took the stuff that leaned more towards mellow-range alternative rock.
Other bands did similar to Skunk Anansie and featured both approaches. One thing they couldn't emulate was Skin's voice. When you hear it, you know it belongs to a seasoned, talented singer with a set of lungs on them.
The closest comparison while still in the same genre would probably be Shirley Manson of Garbage—a band from the same period—only with a different vocal range.
Manson's sit at contralto while Skin is in the soprano range. However, they were both able to deliver these voices that matched the direction of their respective bands at the time.
The Sound of Skunk Anansie
The best way to describe the band's sound is that it's a mix of everything. There's some punk, hard rock, a drop of pop. I say "a drop" because there are some catchy songs in their catalog but a lot of their tunes have this energy and power to them.
You can attribute that to Skin's ridiculously powerful vocals and strong instrumentals from the rest of the band. They just blend perfectly. You could actually take each member, put them in a different act, and get a different sound.
Whether it's a good or bad sound depends on your personal tastes but you will get something different. On their 90s albums, you're likely to hear some aggressive, intense songs alongside tunes that are soulful and more reflective but still have that same weight to them as the aggressive ones.
Again, Post Orgasmic Chill is probably the best example of this balance whereas the first three Skunk Anansie albums gave you a more aggressive mix from start to finish.
Staff Writer; James Swift, Jr.
This talented writer is also a podcast host, and comic book fan who loves all things old school. One may also find him on Twitter at; metalswift.