(TheBRHM.com) We're at the third album of a very hot, creative period for hardcore pioneers Bad Brains. Three albums marked a major change in sound for the band. The first step came with 1986's I Against I.
Bad Brains Explored a Fusion with Metal
This album's sound saw the band take their hardcore punk roots and throw in some metal of the thrash persuasion.
It was a wise decision as crossover thrash and straight up thrash metal were either popular or rapidly gaining in popularity among that decade's rock fans.
Also growing at the time were the alternative metal and funk metal genres. While not the ooze for those genres, Bad Brains were ahead of the curve as far as burgeoning sounds in rock.
Plus, the band cranked out some dope reggae tracks alongside the heavier offerings. The other two albums that pushed things along for Bad Brains were 1989's Quickness and 1993's Rise.
 This third album is an important one as it was a landmark of dissention in the band. Brothers H.R (lead singer) and Earl Hudson (drummer) sought to steer Bad Brains from heavy rock to reggae.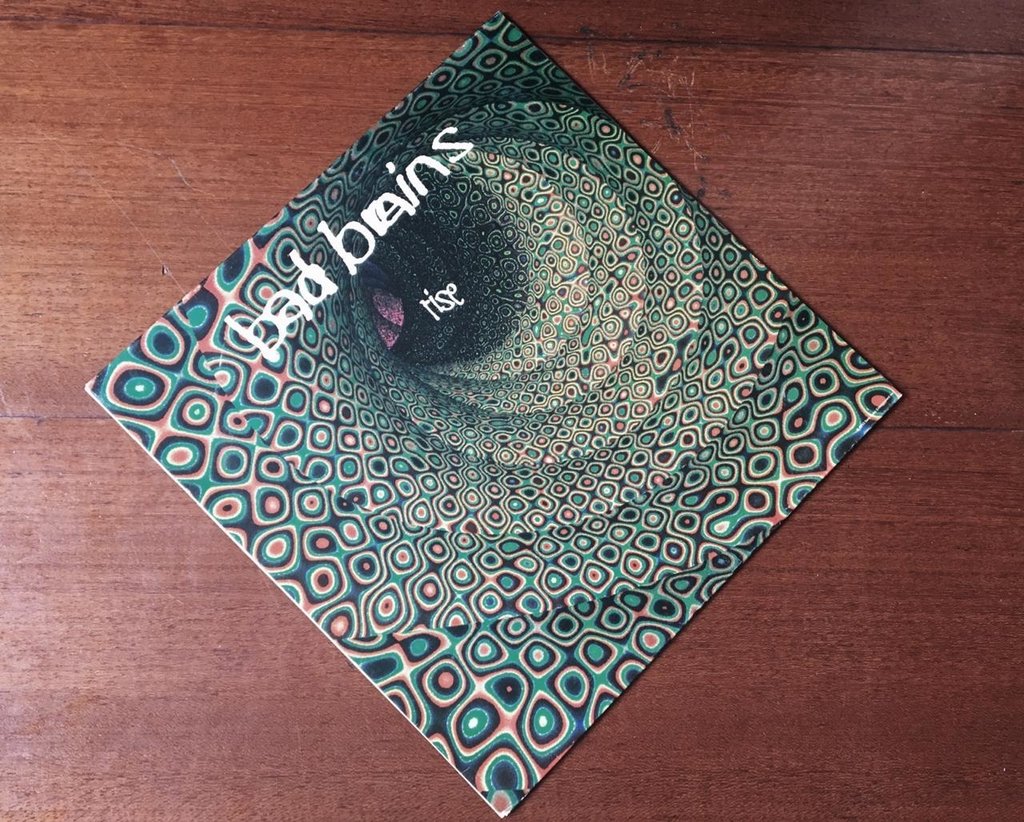 Meanwhile, Dr. Know (guitars) and Darryl Jennifer (bass) wanted to explore rock more. Remember, things were really moving and growing with rock music and Bad Brains were always in the thick of it. Issues could've probably been resolved with double albums.
One side being rock featuring reggae and the other with reggae featuring rock could've worked. Hell, that idea was just expanding what they usually did and flipping the concentrations as desired.
Instead, the Hudson brothers bounced and Bad Brains had to enlist the talent of session musicians and vocalists within the rock sphere. All of this history brings us to Rise.
Doing the vocal duties here is Israel Joseph I of later of Fireburn while Mackie Jayson—formerly of The Cro-Mags—handled the skins.
Bad Brains – Rise A-Side
Featured on the A-side are six tracks: "Rise", "Miss Freedom", "Unidentified", "Love Is The Answer", "Free", and "Hair". Off the bat, "Unidentified" is the star of this side. Actually, it's the star of the album.
This track is everything that I dig about Bad Brains' music. It's fast, loud, and is just an energetic song overall. "Rise" and "Miss Freedom" are also strong tracks with "Free" and "Hair" holding their own.
While they don't top the first four tracks, they round out the rest of the A-side and keep it as an extremely good first album.
I mentioned the first four tracks as the reggae song "Love Is the Answer" does a great job of cooling thing down after three fast and heavy tracks. As a song without a specific duty, "Love Is the Answer" is a very good one.
Listening to it separately from the rock material allows it to stand out on its own. It also shows that without the Hudson brothers, Bad Brain didn't completely unravel and just leave reggae behind. Not only that, it also showed that they could still deliver it with a compatible singer and drummer.
Standout Tracks: Rise, Miss Freedom, Unidentified*, and Love Is The Answer
B-Side
We've crossed over into the second act of Bad Brains' third run with hardcore and crossover. This side includes five songs and six tracks overall: "Coming In Numbers", "Yes Jah", "Take Your Time", "Peace of Mind", and "Without You".
Yes, I never include the outro unless it's an actual song called "Outro". This side was decent, I can't honestly say it was truly strong side. Half of the B-side was strong and other side was decent—definitely better than "acceptable".
The standouts were "Coming In Numbers", "Take Your Time" and "Without You". Of the three, "Without You" stood out the most as it was a change in tempo and showcased Israel Joseph I's singing ability more.
The rest of the songs showcase his singing as well but in listening to Rise and figure out the flow of the tracks. However, that last song could be a rock tune or a reggae track. This was something different. It put me in the mind of "She's Calling You" and "Secret 77". They were slower songs that still had heft to them.
"Without You" had less heft but more emotion and I really enjoyed it. More than the other songs on the B-side. It was a great, unexpected album ender.
Standout Tracks: Coming In Numbers, Take Your Time, Without You*
Black Rock Verdict
I dig the hell out of this album! Growth-wise, it's exactly where Bad Brains would've headed if H.R and Earl Hudson had stayed in the band. It's the natural extension of the sound they had developed since 1977.
It's faster than Quickness which was faster than I Against I so major bonus points there. I'm big on speed and pace and the band nailed one of the important things that will keep me glued to an album.
The mandatory reggae tracks worked for me as well. You expect them with Bad Brains and in later albums, it seems as though the band met its happy medium because we'd hear more reggae in future albums.
Joseph I's singing performance here was excellent and turned me on to his current band Fireburn. That's a great bonus from Rise. Mark this release as "recommended" but not as recommended as I Against I and Quickness. It does finish out a strong trifecta for Bad Brains.
Staff Writer; James Swift, Jr.
This talented writer is also a podcast host, and comic book fan who loves all things old school. One may also find him on Twitter at; metalswift.