(TheBRHM.com) Country music isn't one that I'm heavily into but some of the classic albums and songs hit. That's either because the songs popped up in something I enjoy or I've seen a biopic—as was the case with Johnny Cash.
I discovered "The Man in Black" back in 2008, an older student/co-worker of mine was a former musician and big into collecting vinyls. He introduced me to our topic Johnny Cash At Folsom Prison, recorded in 1968.
Johnny Cash At Folsom Prison
The concept to the album was simple. While in the Air Force Security Service during the early 1950s, Cash became interested in the prison after watching Inside the Walls of Folsom Prison.
It's a lengthy title for an early 1950s film but it's not a bad movie at all. Inspired, he wrote "Folsom Prison Blues" in 1955.
"Folsom Prison Blues" would become a hit in prisons—particularly Folsom—and he would get letters from the inmates asking him to perform the song for them.
It would be thirteen years before he did but prior to that, he did perform live at Huntsville State Prison in 1957 and got a favorable reception.
Those thirteen years were rough for Cash personally and professionally. He had racked up a number of hits and songs that would later go on to be considered classics but drug abuse really derailed things for him.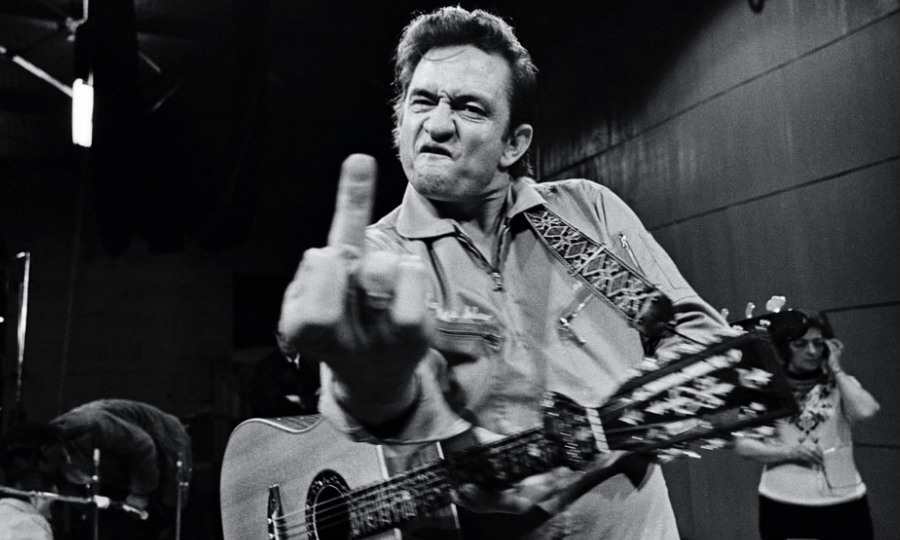 Once he dialed back on the booze-drugs, he got back on track and kicked off the second wind of his career. Cash took advantage of an office shake up at Columbia Records and managed to get the idea of doing a live recording at a prison greenlit.
The rest is history. Folsom Prison got back to Cash's camp about the performance and we got At Folsom Prison.
This recording took place between two performances on January 13, 1968 and the setlists are roughly the same. Obviously, he played the hits along with songs specific to each set.
I thought this was smart since prisoners weren't getting a ton of live entertainment and not everyone could make both performances. You'd have to play the hits for everyone and not just hit one audience with the hits and other with B-sides and album cuts.
No, you play "Cocaine Blues" and "Jackson".
The Prison Venue Was Key
Johnny Cash At Folsom Prison was also my first Cash album. I tend to seek out full-length releases and might dive into demos on a particularly slow day.
When it comes to live albums, I tend not to listen to them but when I do, I'm always entertained. I'd be hard pressed to name a bad live album. At Folsom Prison was interesting because it was different from other live releases I heard afterward.
It all comes down to the venue. Most live albums are at music venues or arenas and it makes for this large, sometimes epic—depending on the song—experience for the listener.
Live performances breathe life into songs and the performances themselves—just wait until we get to the Judas Priest Electric Eye DVD from 2003!
At Folsom Prison was different simply because it was set in a prison. It's a different crowd and some of the songs will hit them harder than people who were fans but had never seen prison bars.
That resulted in a crowd who were really into many of the songs. Also, a prison is a venue that you just can't get a ticket to attend. It's the most unique of concert venues while still having an audience.
Even if you're not into country music, I suggest checking this album out just for the performance and atmosphere.
Staff Writer; James Swift, Jr.
This talented writer is also a podcast host, and comic book fan who loves all things old school. One may also find him on Twitter at; metalswift.